Welcome to the New York Coerver Soccer Academy
Rob Bruley and Kieran McIlvenny are the Coaching Directors for New York Coerver Soccer Academy. Our coaching philosophy is to expose players, of all ages and abilities, to the technical (dribbling, passing, receiving, shooting, and heading) and tactical (speed of play, moving with/without the ball, compactness of play) foundations of the game using Coerver Coaching's curriculum "Pyramid of Player Development". Coerver Coaching's curriculum is designed to challenge both the mental and physical portions of the game and is age and skill appropriate so everyone is comfortable within the group. Our goal is to energize each player with a first-class experience that will improve self-esteem, create a passion and appreciation for the game, and enhance a healthy, challenging learning environment. Sessions are serious with the intent to teach, but never lose sight of the fact that soccer is a game and the player's enjoyment is number one.
Rob Bruley
Rob has worked with the Coerver Coaching Method for the past 19 years. A semi professional player in England he spent 8 seasons playing with one of the most famous non-league teams in the world the Corinthian-Casuals. After his player career he also coached at Corinthian-Casuals for 3 years. Rob is an English Football Association qualified coach and has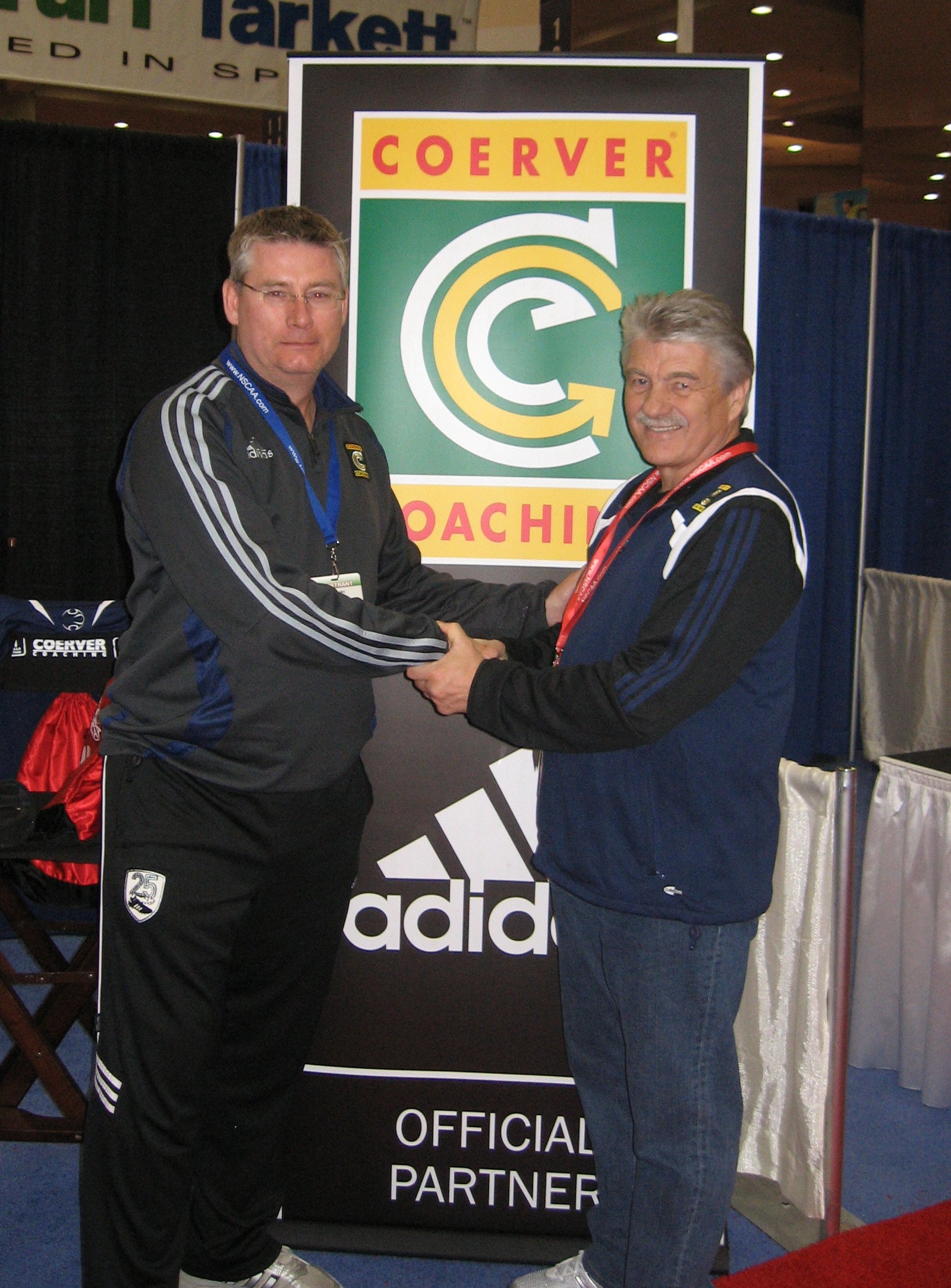 worked with Coerver Coaching throughout England, Japan and for the past 16 years in the USA. Rob has been a head coach with the Lake Placid Soccer Centre, in helping to develop their day camps and coaching at their summer residential camps at Lake Placid and St Lawrence University.
Rob is currently promoting the Coerver Coaching Method in New York State, where he is developing day camps, clinics and coaching seminars and also conducting all year round coaching programs for soccer clubs, including the Mighty Mite program, a program for coaching 4 to 8 year old children. He is the Technical Director at Capital United, an all girls club in the Capital District, where many of his players, who after working with the Coerver Coaching Method, have moved onto Division I, II & III college soccer programs. Rob resides in New Paltz, New York.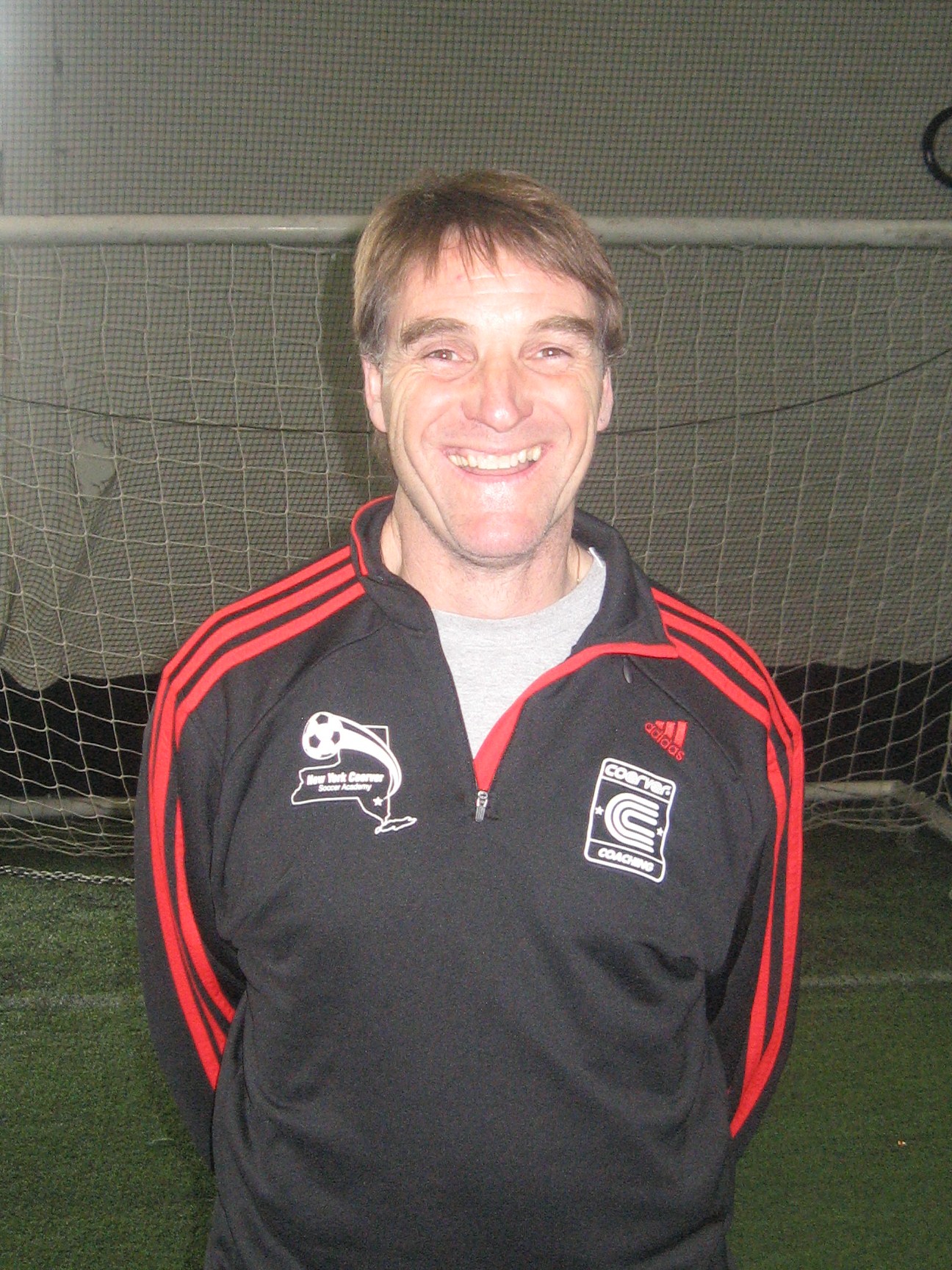 Kieran McIlvenny
Coach Kieran is currently the Athletic Director for Gold's Gym, Lagrange and the co-director for New York Coerver Soccer Academy. Kieran is a native of Ireland, has been coaching and playing soccer in the US since 1986. From 1992-2005 he was the director of Soccer Operations for Rye Youth Soccer, and from 1995-1998 he was the Boys Varsity Soccer Coach at Rye Country Day School. In past years he has been a Head Coach in the East Hudson Academy and State Olympic Development Programs and is currently a staff member for Eastern New York's Coaching Education Program. Kieran has played competitive soccer for most of his life and holds both a USSF "A license and the KNVB (Dutch Soccer Federation) Advanced Diploma. In both 2010 and 2012, Kieran was selected by the Mid Hudson Soccer Official's Association as the "Bill Garvey" Coach of the Year for High School Soccer as the Head Coach of Arlington HS Girls. In 2011 he led Arlington to the State Final and earned both League and Poughkeepsie Journal Coach Of The Year awards and was voted MSG Varsity Hudson Valley Coach of the Year.
Our 2014 summer coaching sessions include our full and half day camp curriculum. Send your complete team to camp and have one of our experienced Coerver coaches work with your team on both the tactical and technical side of the game. See your team improve as a team! We also offer our very successful Mighty Mite program for 4 to 8 year old players, teaching the fundamentals of soccer in a fun and relaxed atmosphere. Featuring soccer fun games working with our tried and tested Coerver Coaching Cirriculum.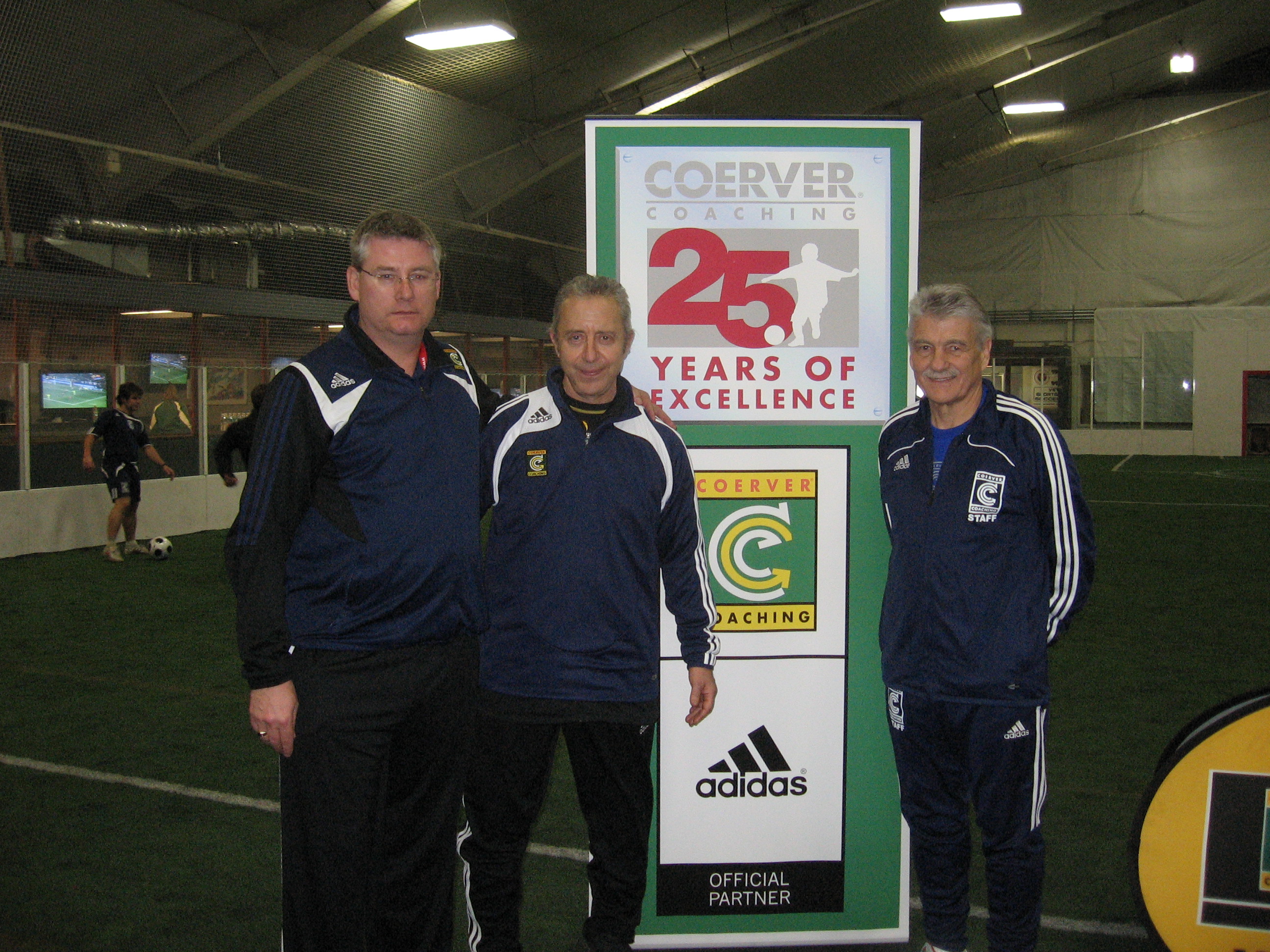 Throughout the 2014 soccer season we will be offering all year round training, indoors at The Net, Gold's Gym, Lagrange or outdoors at your soccer club. Have one of our Coerver coaches work with your team throughout the indoor and
outdoor season. Setting up competitive and challenging practice sessions using the Coerver curriculum from our "Pyramid of Player Development". Our team of experienced Coerver coaches would come to your club to coach the coaches, using the Coerver Coaching Method. This will enable your club coaches to work with their teams using the Coerver Method all year round.
Rob with Coerver Co-Founders Alfred Galustian and Charlie Cooke
For a full list of Summer 2015 Coerver camps in
New York State check out our programs under
"FIND A CAMP" above. Sign up and see you at camp!
If you are interested in any of the above Coerver Coaching services please contact:
Rob: 914 388 0186, email:
coervernewyork@gmail.com
Good luck to you and your teams in 2015 and we look forward to seeing you at one of our Coerver Coaching soccer camps/clinics.
---